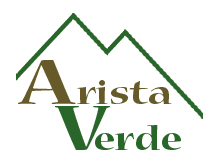 THE CIRCLE - LAKE ARROWHEAD - 0.03 ACRES

---

Asking Negotiable
Status: Available
Location: The Circle, Lake Arrowhead CA 92352
APN: 0345-156-17-0-000
Legal Description: DEER LODGE PARK LOT 42 BLK 2 EX ST
Lot Size: 0.03 acres (1,300 square feet)
Elevation: Approximately 5,200 feet
Terrain: Mountain, wooded
Zoning: RES-05 (Residential, single family residential)
Restrictions: Parcel size may not meet minimum building requirements

Electric: In area
Gas: Unknown
Water: In area
Sewer: Unknown
Phone: In area
Roads: Paved
Easements: Subject to any easements of record
Rights & Royalties: All rights and royalties currently associated with property
Taxes: Current (2012-2013 taxes: $357)
Assessments: Lake Arrowhead CSD - Water Facilities Bond - Matures 2009
Liens: None
Associations: None

---

Property View

Property View

Property View

Property View

---

DUE DILIGENCE: Our properties are sold on an "as is" basis. Potential purchasers are encouraged to conduct their own due diligence and ask questions prior to making an offer. The information contained in this listing is "true and accurate" to the best of our knowledge. We do not make any guarantee expressed or implied regarding the information in this listing.



Lake Arrowhead
0.03 Acres
© 2005-13 Arista Verde LLC


"There's no better feeling than owning your very own piece of America!"
---